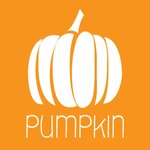 Pumpkin Prints
PUMPKIN came about after two friends (Zoe Lilly & Pri Liu) joined their artwork to make their dreams come true. PUMPKIN illustrates stationery and other personalized objects, but mainly is known for its notebooks. For more information check out their website www.pumpkin.com.br. PUMPKIN has its home in São Paulo, Brazil - a happy place. Pumpkin Prints joined Society6 on January 10, 2013
More
PUMPKIN came about after two friends (Zoe Lilly & Pri Liu) joined their artwork to make their dreams come true. PUMPKIN illustrates stationery and other personalized objects, but mainly is known for its notebooks. For more information check out their website www.pumpkin.com.br.
PUMPKIN has its home in São Paulo, Brazil - a happy place.
Pumpkin Prints joined Society6 on January 10, 2013.