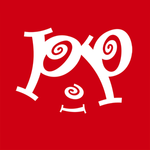 The Adventures of Puppup
The Adventures of Puppup, a beautifully illustrated children's picture book iPad, iPhone/iPod app.
Stuffed animals are children's constant companions, averting boredom and stirring imagination. Every child (or adult!) who ever conjured a personality or an adventure for a stuffed friend will appreciate The Adventures of Puppup: Lost at the Zoo.
This engaging story chronicles a particular day full of fantastical circumstances, as Puppup makes friends with various zoo animals on his quest to find Julia and Dad. Through his antics Puppup introduces children to 16 different animals, each with a distinct personality. A whimsical story of adventure and friendship, The Adventures of Puppup: Lost at the Zoo will draw in readers and listeners, young and old alike.
He was her playmate, her muse and her partner in crime. He was part of the family, another child. Each night Mom and Dad tucked them in. Prior to each family outing or special occasion Julia helped Puppup decide what to wear, and on each vacation he accompanied the family on trips far and near, active and relaxing.
Julia is all grown up now, and Puppup lies contentedly, semi-retired, on her shelf. Time to share the story of a child's love for a magical toy! With his puppy-love face, humble demeanor, and ability to make friends, there is a good chance that Puppup will be the next big thing. Welcome to Puppup's Great Adventure!
Read more
The Adventures of Puppup's Store
26 results
Filter