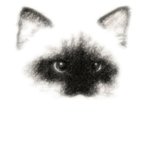 Priscilla Moore
Priscilla is a Franco-British freelance illustrator who graduated from Norwich University of the Arts with a BA (hons) degree in Illustration, she completed her studies at Osaka Seikei University in Nagaokakyo in Kyoto prefecture. As she broadened her knowledge and skills in Nihon-ga during a period of 18 months, her love for Japan knew no bounds and continued to grow. Nihon-ga was a major breakthrough to Priscilla, it transformed her way of painting and she has since enjoyed experimenting with this technique and incorporating it in her creations. "My passion is drawn from the beauty I find in nature, my experiences and encounters in life. Japan, it's art and culture never cease to fascinate and inspire me, and I love the importance placed on the celebration of seasons like 'Hanami' (cherry blossom festival)." Publications Fêtes et légendes de Kyoto aux Éditions Nomades, 2013 Kokekokko! 16 vues du Japon « 16 dessinateurs français, 16 expériences du Japon. » Éditions Issekinicho, 2014 Website: www.priscilla-moore.com Blog: http://priscilla-moore.blogspot.fr/ Twitter: https://twitter.com/PriscillaM_art ************************************************************* My work and paintings are also available from my personal stores: Personal Shop: http://priscillamooreillo.tictail.com/ Priscilla Moore joined Society6 on May 5, 2010
More
Priscilla is a Franco-British freelance illustrator who graduated from Norwich University of the Arts with a BA (hons) degree in Illustration, she completed her studies at Osaka Seikei University in Nagaokakyo in Kyoto prefecture. As she broadened her knowledge and skills in Nihon-ga during a period of 18 months, her love for Japan knew no bounds and continued to grow. Nihon-ga was a major breakthrough to Priscilla, it transformed her way of painting and she has since enjoyed experimenting with this technique and incorporating it in her creations. "My passion is drawn from the beauty I find in nature, my experiences and encounters in life. Japan, it's art and culture never cease to fascinate and inspire me, and I love the importance placed on the celebration of seasons like 'Hanami' (cherry blossom festival)."
Publications Fêtes et légendes de Kyoto aux Éditions Nomades, 2013 Kokekokko! 16 vues du Japon « 16 dessinateurs français, 16 expériences du Japon. » Éditions Issekinicho, 2014
Website: www.priscilla-moore.com Blog: http://priscilla-moore.blogspot.fr/ Twitter: https://twitter.com/PriscillaM_art
---
My work and paintings are also available from my personal stores:
Personal Shop: http://priscillamooreillo.tictail.com/
Priscilla Moore joined Society6 on May 5, 2010.