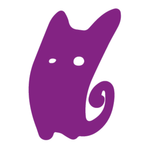 PETRAYA
Petraya is a children's book illustrator and visual development artist for animation and games. Based on a beach somewhere in the mediterranean sea. ___________________________________________________________ The PIT Collection contains designs made exclusively for the Zavod Pit organization, an against dog fighting and animal rescue organization, which is part of the Anti-dog fighting campaign worldwide. All the profits therefore go to the Zavod Pit organization to cover veterinary bills, medicines and food for the rescued ones. THANK YOU FOR CARING! PETRAYA joined Society6 on October 19, 2015
More
Petraya is a children's book illustrator and visual development artist for animation and games. Based on a beach somewhere in the mediterranean sea.
---
The PIT Collection contains designs made exclusively for the Zavod Pit organization, an against dog fighting and animal rescue organization, which is part of the Anti-dog fighting campaign worldwide. All the profits therefore go to the Zavod Pit organization to cover veterinary bills, medicines and food for the rescued ones. THANK YOU FOR CARING!
PETRAYA joined Society6 on October 19, 2015.