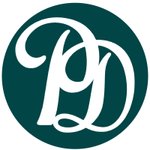 Purposely Designed
Want to see more great products and designs then visit my personal store at the link below. I love creating custom orders and design so if you have one in mind or see something you like on here but want to tweak it to suit you then just reach out to me and I will be happy to help.
www.purposelydesigned.com
My name is Melissa. I have been creating all my life. Basically, if something has a way to express my creativity I probably have tried it and loved it!
Read more
Purposely Designed's Store
Filter