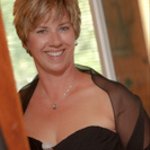 PWilliansFoto
Capturing moments in time is a passion, Sharing those moments with others is a pure joy! Thank you for joining Pamela's photographic journey and remember to share the adventure with your friends and family........your kindness will be forever appreciated! #sharepamsart Ten Percent of all profits made from Pamela's Fine Art Photography collections will go to Alex's Lemonade Stand or you can make a direct donation at: https://www.alexslemonade.org/mypage/1306907. The money you donate will pay for research to find better treatments and cures for childhood cancer. As a two time adult cancer survivor I find it unimaginable for a child to have to deal with overwhelming disease. Please help kids and their families by providing desperately needed hope! Thanks for your support! Pamela Copyright Notice: All images on this web site are protected by the U.S. and international copyright laws, all rights reserved. The images may not be copied, reproduced, manipulated or used in any way, without written permission of Pamela Williams, Artist. Any unauthorized usage will be prosecuted to the full extent of U.S. Copyright Law. ** SIGN UP FOR OUR NEWSLETTER to receive special discounts and announcements: http://www.pamelawilliamsphotography.com/sign-up-newsletter PWilliansFoto joined Society6 on December 4, 2016
More
Capturing moments in time is a passion, Sharing those moments with others is a pure joy! Thank you for joining Pamela's photographic journey and remember to share the adventure with your friends and family........your kindness will be forever appreciated! #sharepamsart
Ten Percent of all profits made from Pamela's Fine Art Photography collections will go to Alex's Lemonade Stand or you can make a direct donation at: https://www.alexslemonade.org/mypage/1306907. The money you donate will pay for research to find better treatments and cures for childhood cancer. As a two time adult cancer survivor I find it unimaginable for a child to have to deal with overwhelming disease. Please help kids and their families by providing desperately needed hope! Thanks for your support! Pamela Copyright Notice: All images on this web site are protected by the U.S. and international copyright laws, all rights reserved. The images may not be copied, reproduced, manipulated or used in any way, without written permission of Pamela Williams, Artist. Any unauthorized usage will be prosecuted to the full extent of U.S. Copyright Law.
** SIGN UP FOR OUR NEWSLETTER to receive special discounts and announcements: http://www.pamelawilliamsphotography.com/sign-up-newsletter
PWilliansFoto joined Society6 on December 4, 2016.