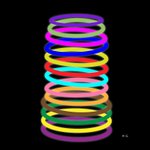 Queenie Lamb
It's fun to make the visual stuff. I design with passion, create with imagination and express with inspiration. I try different techniques and styles to get something visually cool. © All works are my creation. All rights reserved.
Email : queenielambdesign@gmail.com
https://www.instagram.com/visual_sketchpad
https://linktr.ee/visual_sketchpad .
Send me a photo or tag me if you bought my products, that'll be great to see my designs are used by customers.
Read more
Queenie Lamb's Store
68 results
Filter