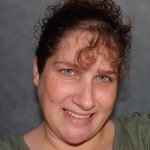 Raber Fine Designs
Sara Raber is the middle child of seven. She moved to Ohio in 1989 and fell in love with it right away. The beauty of the area further inspired her with her photography. Sara's love for photography started at a young age. Sara believes that you can find beauty in all things. Her relationship with Jesus Christ is what allows her to appreciate all that he has created. This also inspires her in her photography and digital art pieces. Raber Fine Designs joined Society6 on June 22, 2014
More
Sara Raber is the middle child of seven. She moved to Ohio in 1989 and fell in love with it right away. The beauty of the area further inspired her with her photography.
Sara's love for photography started at a young age. Sara believes that you can find beauty in all things. Her relationship with Jesus Christ is what allows her to appreciate all that he has created. This also inspires her in her photography and digital art pieces.
Raber Fine Designs joined Society6 on June 22, 2014.
Raber Fine Designs's Store
26 results
Filter