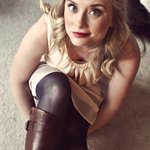 Rachael Gregg
Native to the Pacific Northwest, Rachael Gregg's work is heavily influenced by found photographs, collections, quirky family rituals and those who surround her daily. She graduated with a Bachelors of Fine Art in Printmaking from the Pacific Northwest College of Art in May of 2012. She currently lives in Portland, Oregon where she spends her days adventuring and making. Rachael Gregg joined Society6 on June 30, 2011
More
Native to the Pacific Northwest, Rachael Gregg's work is heavily influenced by found photographs, collections, quirky family rituals and those who surround her daily.
She graduated with a Bachelors of Fine Art in Printmaking from the Pacific Northwest College of Art in May of 2012. She currently lives in Portland, Oregon where she spends her days adventuring and making.
Rachael Gregg joined Society6 on June 30, 2011.