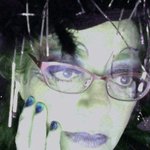 Rachael Miller
ARTIST'S STATEMENT: "My products are the canvas for my vision of a world in which diverse cultures intermingle with harmony and joy, and the fantastic diversity of life on our planet is showcased and celebrated. It is my hope that the visually distinctive flora and fauna featured on my products will beg curiosity and perhaps reinforce or reawaken a sense of wonder in the diversity of life on earth. The history of world ornament is my inspiration for the accompanying vibrant patterns. The visual fibers of our indigenous cultures weave together irrespective of time or geography in a joyous decorative imagery which speaks to our collective soul." Rachael Miller Rachael Miller joined Society6 on January 7, 2015
More
ARTIST'S STATEMENT:
"My products are the canvas for my vision of a world in which diverse cultures intermingle with harmony and joy, and the fantastic diversity of life on our planet is showcased and celebrated.
It is my hope that the visually distinctive flora and fauna featured on my products will beg curiosity and perhaps reinforce or reawaken a sense of wonder in the diversity of life on earth.
The history of world ornament is my inspiration for the accompanying vibrant patterns. The visual fibers of our indigenous cultures weave together irrespective of time or geography in a joyous decorative imagery which speaks to our collective soul."
Rachael Miller
Rachael Miller joined Society6 on January 7, 2015.
Home by Rachael Miller
18 results
Filter