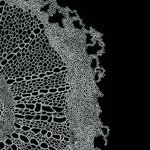 Rachael Nichols
Rachael is an upcoming designer, who's work focus' on the intricacies of life, exploring predominantly drawing and painting. Rachael is in the process of studying for her BA (Hons) in Fine Art, and aspires to extend her studies into textile design. Rachael would be thrilled to hear from you, whether you are offering feedback, questions, or employment opportunities, please get in touch. Rachael Nichols joined Society6 on December 2, 2013
More
Rachael is an upcoming designer, who's work focus' on the intricacies of life, exploring predominantly drawing and painting.
Rachael is in the process of studying for her BA (Hons) in Fine Art, and aspires to extend her studies into textile design.
Rachael would be thrilled to hear from you, whether you are offering feedback, questions, or employment opportunities, please get in touch.
Rachael Nichols joined Society6 on December 2, 2013.