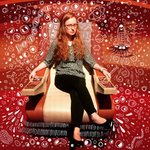 Rachel Blair Ink
About I'm Rachel and I'm trained in public health epidemiology and molecular biology. My first love, however, is sketching and creating. My goal is to find and create art anywhere and everywhere. All of the images are of my own original work unless otherwise specified. Please enjoy a look at the world through my eyes! To see more of my work visit here - https://rachelblairink.myportfolio.com/ I am also currently available for freelance work. Feel free to contact me regarding any projects. Rachel Blair Ink joined Society6 on October 19, 2015
More
About I'm Rachel and I'm trained in public health epidemiology and molecular biology. My first love, however, is sketching and creating. My goal is to find and create art anywhere and everywhere. All of the images are of my own original work unless otherwise specified. Please enjoy a look at the world through my eyes!
To see more of my work visit here - https://rachelblairink.myportfolio.com/
I am also currently available for freelance work. Feel free to contact me regarding any projects.
Rachel Blair Ink joined Society6 on October 19, 2015.