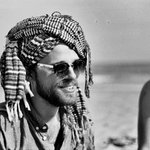 radiKarl Marius
My name is Karl Marius Nyborg, I'm 27 years old and hail from the cold depths of Norway. I did my BA in Fine Art in Bournemouth as a painter. I now try to make some money so that I can start painting again(as I don't have a studio space at the moment). My dream is to be able to work on my paintings 364 days a year, and have that one day off where I can go fishing. With my prints, I try to make it look as authentic and tactile as possible, and I've always strived to make a style that I can call my own. I am inspired by the expressionist-movement and jelly beans that has been out in the sun for too long. Thank you for your interest in my work! radiKarl Marius joined Society6 on April 20, 2016
More
My name is Karl Marius Nyborg, I'm 27 years old and hail from the cold depths of Norway.
I did my BA in Fine Art in Bournemouth as a painter. I now try to make some money so that I can start painting again(as I don't have a studio space at the moment). My dream is to be able to work on my paintings 364 days a year, and have that one day off where I can go fishing. With my prints, I try to make it look as authentic and tactile as possible, and I've always strived to make a style that I can call my own. I am inspired by the expressionist-movement and jelly beans that has been out in the sun for too long.
Thank you for your interest in my work!
radiKarl Marius joined Society6 on April 20, 2016.