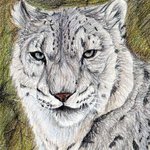 RAH-Prints
I am a young hobbyist photographer and traditional artist based in Ontario Canada. My products mainly feature wild animals, flowers and plants as well as landscapes. You can view and request images for prints on my deviantART account: http://8twilightangel8.deviantart.com/ I also do private commissions of pets and original characters using either the deviant points system or PayPal. You can contact me for a private commission through DeviantART or at rahcommissions@yahoo.ca RAH-Prints joined Society6 on March 30, 2014
More
I am a young hobbyist photographer and traditional artist based in Ontario Canada. My products mainly feature wild animals, flowers and plants as well as landscapes.
You can view and request images for prints on my deviantART account: http://8twilightangel8.deviantart.com/
I also do private commissions of pets and original characters using either the deviant points system or PayPal. You can contact me for a private commission through DeviantART or at rahcommissions@yahoo.ca
RAH-Prints joined Society6 on March 30, 2014.