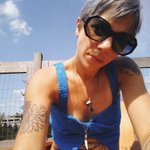 Hand Made Sheep
Illustration can encompass so much meaning with a few simple strokes of the pen. I let my creatures speak for themselves. They first come to life in the fibers of the paper, I simple trace them with ink.
Read more
Hand Made Sheep's Store
Filter
You are currently on society6.com.