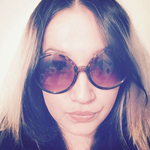 Butterpop Shop
I've been walking for a while through the forest, and found locusts clearing out the perfect path for me to find a home. It's good to be home, with family, friends, little animals, birds and a pot of hot tea.
Read more
Butterpop Shop's Store
Filter
You are currently on society6.com.