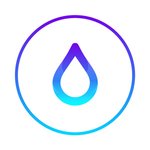 Rally Life
Founded on the belief that anyone should be able to balance a healthy, active professional lifestyle without having to stress about the repercussions of enjoying the finer things in life; Rally offers you the ability to receive I.V. Hydration within the comfort of your own home. Dedicated to health, happiness and harmony, Rally will help you find your balance. Facebook: https://www.facebook.com/rallyivhydration Instagram: https://www.instagram.com/therallylife Twitter: https://twitter.com/therallylife Rally Life joined Society6 on January 7, 2015
More
Founded on the belief that anyone should be able to balance a healthy, active professional lifestyle without having to stress about the repercussions of enjoying the finer things in life; Rally offers you the ability to receive I.V. Hydration within the comfort of your own home. Dedicated to health, happiness and harmony, Rally will help you find your balance.
Facebook: https://www.facebook.com/rallyivhydration
Instagram: https://www.instagram.com/therallylife
Twitter: https://twitter.com/therallylife
Rally Life joined Society6 on January 7, 2015.
Rally Life's Store
3 result
Filter