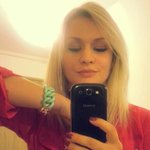 Raluca Ag
About Raluca Ag
Hello and thank you for stopping by.
I am Ralucaag, art director for the past 10 years. I do graphic design, concept, watercolor illustrations, modern calligraphy and lettering, pattern design and digital painting. I love to explore and mix concepts, ideas, techniques.
I am available for custom illustration and lettering. To commission new designs, or inquire about licensing availability of existing work, please contact me at raluca.ag@gmail.com
@raluca_ag
@charmink.calligraphy
Raluca Ag joined Society6 on October 18, 2012.