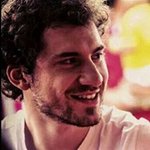 Ramassés Romero
I was born in Sao Paulo, Brazil and I have always liked drawing. In 2009 I gave it some serious effort, this was when I went to college to study Game Design. Since then, I have had the chance to work for several game companies which has helped me to improve my skills as a digital artist. The coolest thing about working for a games company? I get the chance of draw every single day and provide to the others as fun as I feel doing this job! Follow me: http://www.facebook.com/ramassesro http://www.artstation.com/artist/ramasses http://www.instagram.com/ramassesromero Ramassés Romero joined Society6 on November 28, 2012
More
I was born in Sao Paulo, Brazil and I have always liked drawing. In 2009 I gave it some serious effort, this was when I went to college to study Game Design. Since then, I have had the chance to work for several game companies which has helped me to improve my skills as a digital artist. The coolest thing about working for a games company? I get the chance of draw every single day and provide to the others as fun as I feel doing this job!
Follow me: http://www.facebook.com/ramassesro http://www.artstation.com/artist/ramasses http://www.instagram.com/ramassesromero
Ramassés Romero joined Society6 on November 28, 2012.