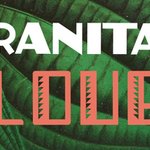 ranita love
I am an artist loving life in Mexico. I create illustrations and collages using vintage images I find in old magazines. I frequent flea markets around Mexico City. Follow me on Instagram or Facebook to see photos of my life in Mexico. You can find me here: • Instagram: @ranita.love https://www.instagram.com/ranita.love/ • Facebook: https://www.facebook.com/Ranita-469147799933071 • Pinterest: https://es.pinterest.com/ranitalove/ Welcome. ranita love joined Society6 on January 24, 2016
More
I am an artist loving life in Mexico. I create illustrations and collages using vintage images I find in old magazines. I frequent flea markets around Mexico City. Follow me on Instagram or Facebook to see photos of my life in Mexico.
You can find me here:
• Instagram: @ranita.love https://www.instagram.com/ranita.love/ • Facebook: https://www.facebook.com/Ranita-469147799933071 • Pinterest: https://es.pinterest.com/ranitalove/
Welcome.
ranita love joined Society6 on January 24, 2016.