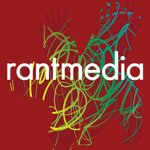 Rantmedia Ltd
We're Rantmedia. A mobile app development company with over 15 years experience. Developing apps and games for a wide range of platforms including iPhone, iPad, Android, Windows Phone and BlackBerry. That means we know what we're talking about. And not just how to make a good - or pretty - or usable site or app : we're talking Return. On. Investment.
We're here to show you some of our in-house illustrations and designs. We hope you enjoy them.
To see what else we've been up to please visit our website http://www.rantmedia.com/ or our facebook page http://www.facebook.com/pages/Rantmedia/214957265241853
See you around!
Read more
Rantmedia Ltd's Store
Filter