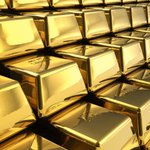 Spotted Heart
Give them something to talk about when they step into your home, office, event space or when you're traveling! Our designs are made with you in mind. Fun, classic, edgy and colorful! We hope you enjoy them to the fullest! If you have a personal design you would like created feel free to contact us! Choose with your heart! loftboysmedia@gmail.com Spotted Heart joined Society6 on February 9, 2013
More
Give them something to talk about when they step into your home, office, event space or when you're traveling! Our designs are made with you in mind. Fun, classic, edgy and colorful! We hope you enjoy them to the fullest! If you have a personal design you would like created feel free to contact us!
Choose with your heart!
loftboysmedia@gmail.com
Spotted Heart joined Society6 on February 9, 2013.