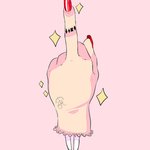 Rayney Day
I'm Apryl Rayne MacFarlane, an 18 year old artist from Toronto, Canada. I started art at a very young age but have been doing digital for 4 years. Over the years, my art style has developed into an illustrative style that heavily focuses on clean line work and bright colours to convey messages of more vulgar subjects (including gore, nudity and triggering subjects) in a gentle/calming way. I am aiming "Rayney Day" to be a diverse and inclusive place where many people from all kinds of backgrounds, races, religions, sexualities and genders can see representation and show representation through my art. Thank you for any support whether that be sharing, favouriting, purchasing or just viewing my art! Have a great day :) Rayney Day joined Society6 on August 24, 2016
More
I'm Apryl Rayne MacFarlane, an 18 year old artist from Toronto, Canada. I started art at a very young age but have been doing digital for 4 years. Over the years, my art style has developed into an illustrative style that heavily focuses on clean line work and bright colours to convey messages of more vulgar subjects (including gore, nudity and triggering subjects) in a gentle/calming way.
I am aiming "Rayney Day" to be a diverse and inclusive place where many people from all kinds of backgrounds, races, religions, sexualities and genders can see representation and show representation through my art.
Thank you for any support whether that be sharing, favouriting, purchasing or just viewing my art! Have a great day :)
Rayney Day joined Society6 on August 24, 2016.