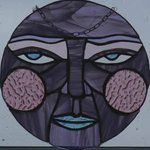 Raven haylin
Im a glass artist from the netherlands who also enjoys photography and illustrations I enjoy making all kind of art: surreal, bohemian, witchy, etc everything inspires me and all depending on my mood. Whoever you are, thank you for buying my art :) you dont know how much this means to me! Come and checkout my glass art too! :) https://www.etsy.com/shop/RavenHaylin Raven haylin joined Society6 on March 22, 2014
More
Im a glass artist from the netherlands who also enjoys photography and illustrations
I enjoy making all kind of art: surreal, bohemian, witchy, etc everything inspires me and all depending on my mood. Whoever you are, thank you for buying my art :) you dont know how much this means to me!
Come and checkout my glass art too! :)
https://www.etsy.com/shop/RavenHaylin
Raven haylin joined Society6 on March 22, 2014.