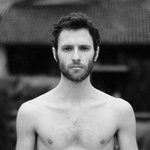 RDPhotography
-EN- Italian portraitist, fashion, wedding reportage and fine-art photographer resident in Alessandria, works principally from Torino to Milano passing from Genova and in the rest of the world. -IT- Fotografo italiano specializzato in ritratti, moda, reportage di matrimonio e fine-art. Residente in Alessandria, lavora principalmente nella zona Torino - Milano - Genova e in tutto il resto mondo. RDPhotography joined Society6 on June 23, 2013
More
-EN- Italian portraitist, fashion, wedding reportage and fine-art photographer resident in Alessandria, works principally from Torino to Milano passing from Genova and in the rest of the world.
-IT- Fotografo italiano specializzato in ritratti, moda, reportage di matrimonio e fine-art. Residente in Alessandria, lavora principalmente nella zona Torino - Milano - Genova e in tutto il resto mondo.
RDPhotography joined Society6 on June 23, 2013.