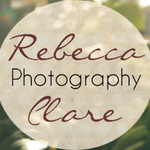 Rebecca Clare Photography
A collection of nature photos from Photographer, Rebecca Clare. I enjoy capturing things that people in their daily lives miss. My passion is to bring the beauty of life and nature to others through my photography. For more photos, please visit my website: http://rchportfolio.wix.com/capturing-natures-soul Also check out my Facebook page: https://www.facebook.com/Rebecca.Clare.Photography/ © Copyright 2010-2013 Rebecca Clare Photography Rebecca Clare Photography joined Society6 on August 18, 2013
More
A collection of nature photos from Photographer, Rebecca Clare.
I enjoy capturing things that people in their daily lives miss. My passion is to bring the beauty of life and nature to others through my photography.
For more photos, please visit my website: http://rchportfolio.wix.com/capturing-natures-soul
Also check out my Facebook page: https://www.facebook.com/Rebecca.Clare.Photography/
© Copyright 2010-2013 Rebecca Clare Photography
Rebecca Clare Photography joined Society6 on August 18, 2013.
Rebecca Clare Photography's Store
17 results
Filter