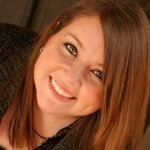 Rebecca Emily Cooper
A quick summary about me: I love my Faith, I love my husband, I love the beach & I LOVE to paint! Painting is both therapeutic & fulfilling when bringing to life what others hold in their heart. I enjoy hearing others stories & painting memories for them to treasure for years to come. BLOG: http://paintingbyrebeccacooper.com/ Twitter: https://twitter.com/#!/LDS_Artist Facebook: https://www.facebook.com/RebeccaEmilyCooper Rebecca Emily Cooper joined Society6 on April 24, 2012
More
A quick summary about me: I love my Faith, I love my husband, I love the beach & I LOVE to paint! Painting is both therapeutic & fulfilling when bringing to life what others hold in their heart. I enjoy hearing others stories & painting memories for them to treasure for years to come.
BLOG: http://paintingbyrebeccacooper.com/ Twitter: https://twitter.com/#!/LDS_Artist Facebook: https://www.facebook.com/RebeccaEmilyCooper
Rebecca Emily Cooper joined Society6 on April 24, 2012.
Rebecca Emily Cooper's Store
162 results
Filter