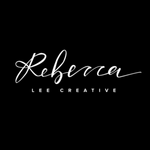 Rebecca Lee Creative
Hi there! My name is Rebecca and I'm a twenty three year old university student from Australia, I spend all my rare spare moments with pen or paintbrush in hand scribbling out little encouragements for those around me - I thought I'd share some with you all here on society6. To find out more about me check out my blog at rebeccaleecreative.com or my instagram @rebeccca_leee x Rebecca Lee Creative joined Society6 on August 25, 2013
More
Hi there!
My name is Rebecca and I'm a twenty three year old university student from Australia, I spend all my rare spare moments with pen or paintbrush in hand scribbling out little encouragements for those around me - I thought I'd share some with you all here on society6.
To find out more about me check out my blog at rebeccaleecreative.com or my instagram @rebeccca_leee
x
Rebecca Lee Creative joined Society6 on August 25, 2013.