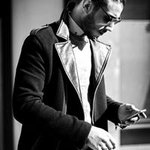 Reda Izo
Hello! I am 19, photographer and Graphic Designer based in Brussels. I love branding, illustration, 3d character, rendering and Motion Design. My hobbies are Learning new technology, digital marketing, music making, hanging out with friends, and riding my fixie. http://www.circlestudio.be (in construction) http://www.behance.net/circlestudio http://www.facebook.com/criclestudio.be http://www.instagram.com/redaizo http://www.twitter.com/circlestudio1 Reda Izo joined Society6 on February 15, 2015
More
Hello! I am 19, photographer and Graphic Designer based in Brussels. I love branding, illustration, 3d character, rendering and Motion Design. My hobbies are Learning new technology, digital marketing, music making, hanging out with friends, and riding my fixie.
http://www.circlestudio.be (in construction)
http://www.behance.net/circlestudio http://www.facebook.com/criclestudio.be http://www.instagram.com/redaizo http://www.twitter.com/circlestudio1
Reda Izo joined Society6 on February 15, 2015.