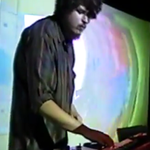 Red Comet 3
Red Comet 3 is the retro electronic project of Austin musician Patrick Keller. He has self released 3 ep's "Triangular", "Diamond Age", "Deep Adventure" and "Summer Sketches '15", a full length album entitled "Vibe Killer", and digital single "Sunstrip Drive". Red Comet 3's ep "Bring Your Own Controller" is currently available via UK label 30th Floor Records, his second full length album "Hexagon Computer Vision Technologies" will be released this fall. Drawing influence from the electronic, psychedelic, and synthesizer music of the late 70's and 80's to create a unique form of electronic psychedelia. All items designed by Red Comet 3 unless otherwise noted. Red Comet 3 joined Society6 on July 13, 2015
More
Red Comet 3 is the retro electronic project of Austin musician Patrick Keller. He has self released 3 ep's "Triangular", "Diamond Age", "Deep Adventure" and "Summer Sketches '15", a full length album entitled "Vibe Killer", and digital single "Sunstrip Drive". Red Comet 3's ep "Bring Your Own Controller" is currently available via UK label 30th Floor Records, his second full length album "Hexagon Computer Vision Technologies" will be released this fall. Drawing influence from the electronic, psychedelic, and synthesizer music of the late 70's and 80's to create a unique form of electronic psychedelia.
All items designed by Red Comet 3 unless otherwise noted.
Red Comet 3 joined Society6 on July 13, 2015.
Red Comet 3's Store
48 results
Filter