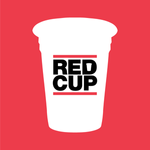 Red Cup Crew
Welcome to the Red Cup Crew!! We take down and out celebrities, give them a 2.0 make over and enrol them in the Red Cup Crew. Traditionally slugging on a plastic red party cup and getting up to mischief! If you have any suggestions as to who you think we should have in the crew drop a message! Red Cup Crew joined Society6 on February 12, 2014
More
Welcome to the Red Cup Crew!!
We take down and out celebrities, give them a 2.0 make over and enrol them in the Red Cup Crew.
Traditionally slugging on a plastic red party cup and getting up to mischief!
If you have any suggestions as to who you think we should have in the crew drop a message!
Red Cup Crew joined Society6 on February 12, 2014.
Red Cup Crew's Store
39 results
Filter