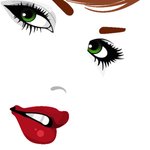 Red Dust
Three generations adding artwork for everyone to enjoy. Photography, digital/graphic, watercolor, pen & ink, acrylic...so many mediums and they will all be added to a variety of items in this shop. Thanks for stopping by. Be sure to check out our websites: red0dust.wordpress.com NEphotoimages.com Red Dust joined Society6 on March 26, 2015
More
Three generations adding artwork for everyone to enjoy. Photography, digital/graphic, watercolor, pen & ink, acrylic...so many mediums and they will all be added to a variety of items in this shop. Thanks for stopping by.
Be sure to check out our websites:
red0dust.wordpress.com
NEphotoimages.com
Red Dust joined Society6 on March 26, 2015.