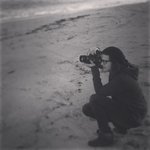 Redhedge Photos
I am a simple and unique, born and raised in the Heartland and this is reflected in my work. Simple, beautiful, and unique, my products are inspired by nature and the world around us and are created for you! Follow me on Facebook at https://www.facebook.com/redhedgephotos/ Follow me on Twitter at https://twitter.com/redhedgephoto Follow me on Pinterest at https://www.pinterest.com/redhedgephotos/ Happy Shopping! Redhedge Photos joined Society6 on March 8, 2014
More
I am a simple and unique, born and raised in the Heartland and this is reflected in my work. Simple, beautiful, and unique, my products are inspired by nature and the world around us and are created for you!
Follow me on Facebook at https://www.facebook.com/redhedgephotos/
Follow me on Twitter at https://twitter.com/redhedgephoto
Follow me on Pinterest at https://www.pinterest.com/redhedgephotos/
Happy Shopping!
Redhedge Photos joined Society6 on March 8, 2014.