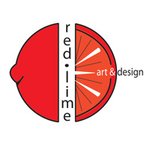 red.lime art&design
about us. red.lime art&design is a custom art and design firm featuring the fine art & designs of dean & jeanna rubino. dean specializes in oil & acrylic paintings with focus on color & motion, along with custom logo design, graphic design and digital art. jeanna's passion is for custom invitations, greetings & unique art prints. dean & jeanna want to share their love & passion of art, design & creating with others. through this love, red.lime art&design was born. we welcome emails with questions or comments, visit our contact page for ways to reach us. we hope you enjoy our work as much as we enjoy creating it! red.lime art&design joined Society6 on February 2, 2013
More
about us. red.lime art&design is a custom art and design firm featuring the fine art & designs of dean & jeanna rubino. dean specializes in oil & acrylic paintings with focus on color & motion, along with custom logo design, graphic design and digital art. jeanna's passion is for custom invitations, greetings & unique art prints.
dean & jeanna want to share their love & passion of art, design & creating with others. through this love, red.lime art&design was born.
we welcome emails with questions or comments, visit our contact page for ways to reach us. we hope you enjoy our work as much as we enjoy creating it!
red.lime art&design joined Society6 on February 2, 2013.
red.lime art&design's Store
97 results
Filter