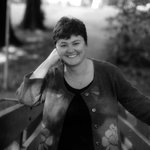 redlinedesign®
I've long nurtured an interest in photography. When I worked as an interior designer, photography offered a much-needed outlet for my creative exploration. It is how I chose to get out and play. The redlinedesign® shop features a curated collection of images and from my travels around the U.S. and Australia, my original home. I am endlessly inspired by the ocean, architecture and the unique vistas revealed to the photographer's eye. The shop also features new print versions of 100 Wednesday's Manifesto redlinedesign® joined Society6 on June 5, 2012
More
I've long nurtured an interest in photography. When I worked as an interior designer, photography offered a much-needed outlet for my creative exploration. It is how I chose to get out and play.
The redlinedesign® shop features a curated collection of images and from my travels around the U.S. and Australia, my original home. I am endlessly inspired by the ocean, architecture and the unique vistas revealed to the photographer's eye. The shop also features new print versions of 100 Wednesday's Manifesto
redlinedesign® joined Society6 on June 5, 2012.
Cards by redlinedesign®
13 results
Filter