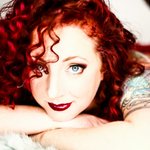 Redtara Creative
Website: www.redtaracreative.com Instagram: http://www.instagram.com/redtara_creative Tumblr: www.redtara88.tumblr.com My creations are inspired by the magic infused in nature. Whether that is a beautiful tree or a powerful crow flying over my head I choose to capture those moments on film. My art is also inspired by my inner world. Every day I work at my art and photography. It brings me back to center. In my 'normal' life I am a healer and my art and photography are very closely woven to this gift. Thank you for taking the time to explore this world with me. Look at the designs closely, there are many layers to each piece. Sometimes simple, sometimes vastly complicated. Enjoy. Redtara Creative joined Society6 on December 18, 2012
More
Website: www.redtaracreative.com
Instagram: http://www.instagram.com/redtara_creative
Tumblr: www.redtara88.tumblr.com
My creations are inspired by the magic infused in nature. Whether that is a beautiful tree or a powerful crow flying over my head I choose to capture those moments on film. My art is also inspired by my inner world.
Every day I work at my art and photography. It brings me back to center. In my 'normal' life I am a healer and my art and photography are very closely woven to this gift.
Thank you for taking the time to explore this world with me. Look at the designs closely, there are many layers to each piece. Sometimes simple, sometimes vastly complicated.
Enjoy.
Redtara Creative joined Society6 on December 18, 2012.