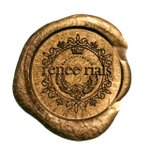 Renee Rials Fine Art
Renee Rials was born and raised in Detroit (MI), and is now raising a young family with her husband downriver. Her earliest artworks accumulated in the homes of private collectors within and surrounding the city. Recruited by The Commissioned, an art group assembling an elite body of artists for art lovers and private collectors, her work was published for the first time in 2015 in Singapore's high end lifestyle magazine, AugustMan, when the group was featured to the public. Rials' first art exhibit was in New York where one of her art pieces was sold for the first time and, quickly following that, she made her debut in Detroit in back to back exhibitions downtown. Currently, she can be found as a featured artist in Starry Night Programs' third volume of Artists to Look Out For and, in January 2017, her artistic contribution to Freedom58's Faces of Freedom exhibit hung in the capitol building in Helena, Montana. With a history of volunteerism in outreach ministry that exceeds ten years, Renee readily participates in humanitarian efforts that make a positive impact on the well-being of others locally, nationally, and internationally. She has either labored with, collaborated artistically with, or donated financially to Feed the Children (an organization that feeds low-income families), the Freedom58 Project (a national anti-human trafficking campaign), To Write Love on Her Arms (an organization dedicated to presenting hope and finding help for people struggling with depression, addiction, self-injury, and suicide), and her church where she's been a member since 2001. Renee Rials Fine Art joined Society6 on January 14, 2015
More
Renee Rials was born and raised in Detroit (MI), and is now raising a young family with her husband downriver. Her earliest artworks accumulated in the homes of private collectors within and surrounding the city. Recruited by The Commissioned, an art group assembling an elite body of artists for art lovers and private collectors, her work was published for the first time in 2015 in Singapore's high end lifestyle magazine, AugustMan, when the group was featured to the public. Rials' first art exhibit was in New York where one of her art pieces was sold for the first time and, quickly following that, she made her debut in Detroit in back to back exhibitions downtown. Currently, she can be found as a featured artist in Starry Night Programs' third volume of Artists to Look Out For and, in January 2017, her artistic contribution to Freedom58's Faces of Freedom exhibit hung in the capitol building in Helena, Montana.
With a history of volunteerism in outreach ministry that exceeds ten years, Renee readily participates in humanitarian efforts that make a positive impact on the well-being of others locally, nationally, and internationally. She has either labored with, collaborated artistically with, or donated financially to Feed the Children (an organization that feeds low-income families), the Freedom58 Project (a national anti-human trafficking campaign), To Write Love on Her Arms (an organization dedicated to presenting hope and finding help for people struggling with depression, addiction, self-injury, and suicide), and her church where she's been a member since 2001.
Renee Rials Fine Art joined Society6 on January 14, 2015.
Renee Rials Fine Art's Store
32 results
Filter