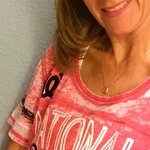 Renee Wallace
Renee Wallace is a painter and mixed media artist who is currently studying fine art at Texas A&M Commerce University. Renee was born in Denton, Texas and raised in Houston. Going to Memorial High School helped to prepare her for Texas Woman's University. She graduated with a Major in fashion design and minored in Art. Renee currently works at Royse City High School teaching Art I, AP Studio Art III Drawing and 2D. Her work has been featured in Texas. Renee is a native Texan who has resided in Royse City for the last 11 years. She credits her early influence in art to both grandmothers Alice Darby and Gloria Parratt; but influences of abstract artist Gerhard Richter , grunge artist Lora Zombie, and are also evident on the surface. Renee had a desire to be an artist since she was very young. As a child of many fine artists who owned their own businesses or for someone else; she grew up in an environment surrounded by creativity and the desire to become a fine artist. Renee draws her inspiration from a very personal illness. She intends to show emotive displays of paint across the canvas. The neutral and provocative color palettes unify the compositions. After the background of each piece has the texture needed to demonstrate the intent of the work she select the cups, plates, and bowls which will are the metaphor for the colon. These forms are carefully placed within the work so not to distract or become a literal image. Each one is drawn and painted in to complete each form in detail; but then carefully worked back out using pencil, pastel and other graphic media. The completed paintings are then sealed finishing and amalgamating the layers together. The result of the celebratory combination of color and/or neutrality creating the marriage that exists between background and subject. Renee Wallace joined Society6 on July 2, 2014
More
Renee Wallace is a painter and mixed media artist who is currently studying fine art at Texas A&M Commerce University. Renee was born in Denton, Texas and raised in Houston. Going to Memorial High School helped to prepare her for Texas Woman's University. She graduated with a Major in fashion design and minored in Art. Renee currently works at Royse City High School teaching Art I, AP Studio Art III Drawing and 2D. Her work has been featured in Texas. Renee is a native Texan who has resided in Royse City for the last 11 years. She credits her early influence in art to both grandmothers Alice Darby and Gloria Parratt; but influences of abstract artist Gerhard Richter , grunge artist Lora Zombie, and are also evident on the surface.
Renee had a desire to be an artist since she was very young. As a child of many fine artists who owned their own businesses or for someone else; she grew up in an environment surrounded by creativity and the desire to become a fine artist.
Renee draws her inspiration from a very personal illness. She intends to show emotive displays of paint across the canvas. The neutral and provocative color palettes unify the compositions. After the background of each piece has the texture needed to demonstrate the intent of the work she select the cups, plates, and bowls which will are the metaphor for the colon. These forms are carefully placed within the work so not to distract or become a literal image. Each one is drawn and painted in to complete each form in detail; but then carefully worked back out using pencil, pastel and other graphic media.
The completed paintings are then sealed finishing and amalgamating the layers together. The result of the celebratory combination of color and/or neutrality creating the marriage that exists between background and subject.
Renee Wallace joined Society6 on July 2, 2014.
Renee Wallace's Store
26 results
Filter