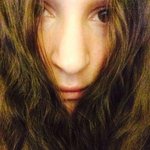 Returns Your Gaze Art
About Shell Latreille: I am a Photographer, Writer, Artist, Creative Innovator, and Human Resources Professional. My goal is to create art that is just as curious about you as you are of it. As you stare at my art, it will stare back at you and look at your insides to view only what your mind has the ability to view. My artistic creations will stare back at you and will see inside your soul while you view it. Each piece of art that I create represents a piece of my mind and its vast and unending imagination. I enjoy creating art and taking photographs because these activities allow me to set my creativity free and to become myself. Currently, I live and create in Rockland, Maine. I have also lived in New York State, Vermont, and Pennsylvania. I am a digital photographer. My photos are in color or black and white. I typically take color photographs and then create a black and white version. I enjoy peeling away the colors to see the actual soul and texture of the photograph. It's my way of meeting a photograph for the first time. I also edit my photographs in order to enhance their creative potential and to make their imaginative qualities much more expansive. I am also a digital videographer. I paint abstract subjects on canvas or other mediums using acrylic paint. An image is what you make it. I want my work to have different and multiple meanings, depending upon who looks upon it or who my art looks upon. I write morbid poems and short stories. I try to weave unique, intense, and gripping tales. I have always preferred the macabre over the normal. I always try to ensure that my writing contains the appropriate words. I really enjoy helping others, which is why I enjoy working in the Human Resources Field. It allows me to utilize all of my talents and abilities. It also allows me to combine all of my interests into my work, such as computers, smartphones, tablets, technology, training, data analysis, research, employee relations, creating electronic filing systems, art, photography, writing, and so much more. I also enjoy website design, marketing, social media, and IT consulting. I am from Palatine Bridge, New York, which is a very small town in Montgomery County. It is equidistant from Albany, Utica, and Oneonta. It is Exit 29 on the New York State Thruway System. It shares a police force and school with Canajoharie. Amish people live in Palatine Bridge and it is very rural and filled with farms and farmland. I have always excelled in school. I attended Canajoharie High School. During high school, I enjoyed Mathematics, French, History, and English. I received a New York State Regents High School Diploma. After high school, I attended Fulton Montgomery Community College and received an Associate of Science Degree in Math / Science. I wanted to be a high school algebra teacher. Next, I attended SUNY Oneonta and eventually switched my major to Psychology. I wanted to become a college academic advisor. I received a Bachelor of Science Degree in Psychology with a minor in Mathematics. Then, I decided that I wanted to become an Accountant due to my love of numbers and technology. I attended Herkimer County Community College and received an Associate of Applied Science Degree in Accounting. Next, I went to Strayer University and received a Bachelor of Science Degree in Accounting, a Master of Science Degree in Accounting, and a Master of Science Degree in Human Resources Management. The Accounting jobs that I had worked previously came bundled together with Human Resources Management and Payroll Management. That is when I made the final decision to pursue a career solely in Human Resources Management, which successfully and efficiently combines my plethora of interests together. I have an unending love for music. When I listen to heavy metal music, it really enhances my imagination and broadens its potential reach. It fuels my love of art and photography. I took a music theory course and a music history course in high school. I took organ lessons for 14 years from a private teacher in Fort Plain, NY. I took clarinet lessons for 6 months in high school. I was in my school's choir from 4th grade through 12th grade. I took art classes in school from Kindergarten through 8th grade. I also took one art class at Fulton Montgomery Community College. My art is basically self-taught. I know what I want to create and how I want to create it. My photography is self-taught. I enjoy taking pictures of everything I come across. You never know when you are going to need a photograph. I also enjoy taking digital videos. I love to write and took every English class I could take in high school and college. I took computer programming courses in high school and college, along with other computer classes on various software programs. I love training and teach people. I do a lot of training as a Human Resources Professional. I also worked as a Computer Helpdesk Technician at SUNY Oneonta and as a Math Tutor at Fulton Montgomery Community College. I worked in Accounting, Human Resources Management, and Payroll management at two construction companies in the Albany, NY area. Then I moved to Williamstown, Vermont and worked in Human Resources Management and Payroll Management at a mental health organization. My move to Lancaster, Pennsylvania allowed me to work in Human Resources Management for a local company that included a grocery store, pharmacy, restaurant and buffet, flower shop, gift shop, and gas station and car wash. Growing up, I wasn't allowed to be myself. I had to be who everyone else wanted me to be. That was very time consuming. But, that existence allowed me to become an excellent profiler of others. I also was not allowed to create art or write words that were not approved by others. Listening to music was the only thing that I had and it was the only thing that kept me going. Now, I write whatever words I want to write and create art whenever I wish. I don't let anyone stifle my creations. It is very important to let my mind run free and keep my ideas flowing. Everyone should be allowed to freely create. My biggest influences are heavy metal music, Marilyn Manson (Brian Warner), and my maternal grandfather. I am very quiet. Actually, I am deadly silent until you really get to know me. Once you get to know me, I can be quite talkative. I am honest, trustworthy, and an excellent listener. I am a very proficient problem-solver, very observant, detail-oriented, and extremely imaginative. I am also very creative and have excellent planning abilities. I am able to see the entire picture. I am easily able to think outside the box or even construct a new and improved box. My excellent and vast imagination knows no bounds. Usually, no one ever knows what I am thinking or what I will say next. Sometimes I don't speak for very long periods of time, which really seems to disturb some people. I have been told that I am mysterious, clever, and un-shockable. I am also dark and morbid, and even somewhat emo. I enjoy watching horror movies. I enjoy music and listen to alternative, heavy metal, and hard rock music. I enjoy hiking, exercising, bicycling, history, traveling, visiting cemeteries, amusement parks, roller coasters, collecting knives, photography, smartphones, tablets, and computers. I enjoy anything that has to do with Halloween, witchcraft, death, graveyards, serial killers, monsters, vampires, werewolves, zombies, warlocks, mayhem, and anything else that is morbid, insane, or deranged. I really love taking pictures of graveyards and nature, or anything that is morbid, creepy, or scary. I also enjoy editing and distorting the digital photos that I take. I enjoy painting abstract subjects using acrylic paints. I write poetry and short stories. I hope you enjoy my artistic abilities and that they enhance your imagination. Returns Your Gaze Art joined Society6 on September 1, 2016
More
About Shell Latreille:
I am a Photographer, Writer, Artist, Creative Innovator, and Human Resources Professional. My goal is to create art that is just as curious about you as you are of it. As you stare at my art, it will stare back at you and look at your insides to view only what your mind has the ability to view. My artistic creations will stare back at you and will see inside your soul while you view it. Each piece of art that I create represents a piece of my mind and its vast and unending imagination. I enjoy creating art and taking photographs because these activities allow me to set my creativity free and to become myself. Currently, I live and create in Rockland, Maine. I have also lived in New York State, Vermont, and Pennsylvania.
I am a digital photographer. My photos are in color or black and white. I typically take color photographs and then create a black and white version. I enjoy peeling away the colors to see the actual soul and texture of the photograph. It's my way of meeting a photograph for the first time. I also edit my photographs in order to enhance their creative potential and to make their imaginative qualities much more expansive. I am also a digital videographer.
I paint abstract subjects on canvas or other mediums using acrylic paint. An image is what you make it. I want my work to have different and multiple meanings, depending upon who looks upon it or who my art looks upon.
I write morbid poems and short stories. I try to weave unique, intense, and gripping tales. I have always preferred the macabre over the normal. I always try to ensure that my writing contains the appropriate words.
I really enjoy helping others, which is why I enjoy working in the Human Resources Field. It allows me to utilize all of my talents and abilities. It also allows me to combine all of my interests into my work, such as computers, smartphones, tablets, technology, training, data analysis, research, employee relations, creating electronic filing systems, art, photography, writing, and so much more.
I also enjoy website design, marketing, social media, and IT consulting.
I am from Palatine Bridge, New York, which is a very small town in Montgomery County. It is equidistant from Albany, Utica, and Oneonta. It is Exit 29 on the New York State Thruway System. It shares a police force and school with Canajoharie. Amish people live in Palatine Bridge and it is very rural and filled with farms and farmland. I have always excelled in school. I attended Canajoharie High School. During high school, I enjoyed Mathematics, French, History, and English. I received a New York State Regents High School Diploma. After high school, I attended Fulton Montgomery Community College and received an Associate of Science Degree in Math / Science. I wanted to be a high school algebra teacher. Next, I attended SUNY Oneonta and eventually switched my major to Psychology. I wanted to become a college academic advisor. I received a Bachelor of Science Degree in Psychology with a minor in Mathematics. Then, I decided that I wanted to become an Accountant due to my love of numbers and technology. I attended Herkimer County Community College and received an Associate of Applied Science Degree in Accounting. Next, I went to Strayer University and received a Bachelor of Science Degree in Accounting, a Master of Science Degree in Accounting, and a Master of Science Degree in Human Resources Management. The Accounting jobs that I had worked previously came bundled together with Human Resources Management and Payroll Management. That is when I made the final decision to pursue a career solely in Human Resources Management, which successfully and efficiently combines my plethora of interests together.
I have an unending love for music. When I listen to heavy metal music, it really enhances my imagination and broadens its potential reach. It fuels my love of art and photography. I took a music theory course and a music history course in high school. I took organ lessons for 14 years from a private teacher in Fort Plain, NY. I took clarinet lessons for 6 months in high school. I was in my school's choir from 4th grade through 12th grade. I took art classes in school from Kindergarten through 8th grade. I also took one art class at Fulton Montgomery Community College. My art is basically self-taught. I know what I want to create and how I want to create it. My photography is self-taught. I enjoy taking pictures of everything I come across. You never know when you are going to need a photograph. I also enjoy taking digital videos. I love to write and took every English class I could take in high school and college. I took computer programming courses in high school and college, along with other computer classes on various software programs.
I love training and teach people. I do a lot of training as a Human Resources Professional. I also worked as a Computer Helpdesk Technician at SUNY Oneonta and as a Math Tutor at Fulton Montgomery Community College. I worked in Accounting, Human Resources Management, and Payroll management at two construction companies in the Albany, NY area. Then I moved to Williamstown, Vermont and worked in Human Resources Management and Payroll Management at a mental health organization. My move to Lancaster, Pennsylvania allowed me to work in Human Resources Management for a local company that included a grocery store, pharmacy, restaurant and buffet, flower shop, gift shop, and gas station and car wash.
Growing up, I wasn't allowed to be myself. I had to be who everyone else wanted me to be. That was very time consuming. But, that existence allowed me to become an excellent profiler of others. I also was not allowed to create art or write words that were not approved by others. Listening to music was the only thing that I had and it was the only thing that kept me going. Now, I write whatever words I want to write and create art whenever I wish. I don't let anyone stifle my creations. It is very important to let my mind run free and keep my ideas flowing. Everyone should be allowed to freely create. My biggest influences are heavy metal music, Marilyn Manson (Brian Warner), and my maternal grandfather.
I am very quiet. Actually, I am deadly silent until you really get to know me. Once you get to know me, I can be quite talkative. I am honest, trustworthy, and an excellent listener. I am a very proficient problem-solver, very observant, detail-oriented, and extremely imaginative. I am also very creative and have excellent planning abilities. I am able to see the entire picture. I am easily able to think outside the box or even construct a new and improved box.
My excellent and vast imagination knows no bounds. Usually, no one ever knows what I am thinking or what I will say next. Sometimes I don't speak for very long periods of time, which really seems to disturb some people. I have been told that I am mysterious, clever, and un-shockable. I am also dark and morbid, and even somewhat emo.
I enjoy watching horror movies. I enjoy music and listen to alternative, heavy metal, and hard rock music. I enjoy hiking, exercising, bicycling, history, traveling, visiting cemeteries, amusement parks, roller coasters, collecting knives, photography, smartphones, tablets, and computers. I enjoy anything that has to do with Halloween, witchcraft, death, graveyards, serial killers, monsters, vampires, werewolves, zombies, warlocks, mayhem, and anything else that is morbid, insane, or deranged. I really love taking pictures of graveyards and nature, or anything that is morbid, creepy, or scary. I also enjoy editing and distorting the digital photos that I take. I enjoy painting abstract subjects using acrylic paints. I write poetry and short stories.
I hope you enjoy my artistic abilities and that they enhance your imagination.
Returns Your Gaze Art joined Society6 on September 1, 2016.
Returns Your Gaze Art's Store
157 results
Filter