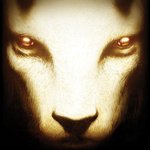 The Book of Revelation
The final book of the Bible has challenged, inspired, and astonished readers for nearly 2000 years. The book of Revelation may be the most analyzed text in all of Scripture. And yet it remains the most mysterious.
Now comes a graphic novel version of this amazing book, including all 404 verses of this scriptural masterpiece.
Including a translation by Fr. Mark Arey and Fr. Philemon Sevastiades, an adaptation by Matt Dorff, and stunning artwork by renowned artist Chris Koelle, The Book of Revelation is an emotionally stirring and thought-provoking way to experience this timeless narrative.
Buy the Graphic Novel here: http://bit.ly/BookofRevelation Learn more at http://www.facebook.com/revelationgraphicnovel
All artwork by Chris Koelle. © 2013 every i publishing, inc. All rights reserved.
Read more
The Book of Revelation's Store
99 results
Filter