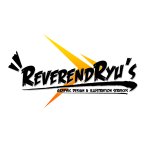 ReverendRyu
I'm Ryan "ReverendRyu" Jackson. I'm a guy who likes gaming, classic rock, photography. I have a background in 'tech support & teaching, I enjoy a good book, and I seemingly never sleep.
I live and work in England, and work with both analogue & digital mediums. Here in this store, I will retail the majority of my Digital designs, and possibly a few Analogues as well at a later date.
Feel free to leave comments, feedback, critiques; and to follow or share my profile as you so desire – but most of all, thank you for taking the time to browse my store!
Read more
ReverendRyu's Store
Filter