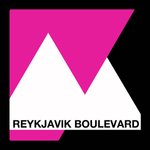 ReykjavikBoulevard
http://www.reykjavikboulevard.com All incomes related to any purchase of wall art prints will go towards financing the project Reykjavik Boulevard, a portal and a magazine to export talents from all around the world. Started in 2012 from Reykjavìk, Iceland the "boulevard" is now traveling to meet new artists and tell interesting stories about dreams, passions, travel and style. Thanks for your help! ReykjavikBoulevard joined Society6 on March 24, 2014
More
http://www.reykjavikboulevard.com
All incomes related to any purchase of wall art prints will go towards financing the project Reykjavik Boulevard, a portal and a magazine to export talents from all around the world.
Started in 2012 from Reykjavìk, Iceland the "boulevard" is now traveling to meet new artists and tell interesting stories about dreams, passions, travel and style.
Thanks for your help!
ReykjavikBoulevard joined Society6 on March 24, 2014.