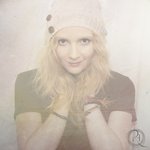 Rhiannon Hopley
An accomplished and award winning Photographer and Graphic Designer. Rhiannon has been professionally shooting after her love of photography began in the darkroom during high school. Establishing herself within the live music scene, initially shooting gigs on 35mm film, her endeavours developed to promotional shoots, night & urban photography, portraits, artwork & product photography as well as being the contracted photographer to both the San Hospital & North Gosford Private on the maternity wards. Rhiannon returned to study full time for three years, graduating in 2012 with first place in the Advanced Diploma of Graphic Design & Communications, which lead her into the film industry working as a visual effects artist and concept artist on a feature film. With an appreciation of developing processes and film, Rhiannon tends to keep traditional within her work processes and keep her photography as close to 'As shot' as possible. While she will still experiment and occasionally her work will use a combination of film, digital and illustration blending different mediums to create a piece of its own. Rhiannon has a passion for dark, fine art photography, creating images that have a hidden meaning and sometimes menacing feel to them. Playing on the relationship, and at times disconnection between nature, ourselves and our create world. Rhiannon Hopley joined Society6 on May 27, 2013
More
An accomplished and award winning Photographer and Graphic Designer. Rhiannon has been professionally shooting after her love of photography began in the darkroom during high school. Establishing herself within the live music scene, initially shooting gigs on 35mm film, her endeavours developed to promotional shoots, night & urban photography, portraits, artwork & product photography as well as being the contracted photographer to both the San Hospital & North Gosford Private on the maternity wards.
Rhiannon returned to study full time for three years, graduating in 2012 with first place in the Advanced Diploma of Graphic Design & Communications, which lead her into the film industry working as a visual effects artist and concept artist on a feature film.
With an appreciation of developing processes and film, Rhiannon tends to keep traditional within her work processes and keep her photography as close to 'As shot' as possible. While she will still experiment and occasionally her work will use a combination of film, digital and illustration blending different mediums to create a piece of its own.
Rhiannon has a passion for dark, fine art photography, creating images that have a hidden meaning and sometimes menacing feel to them. Playing on the relationship, and at times disconnection between nature, ourselves and our create world.
Rhiannon Hopley joined Society6 on May 27, 2013.
Rhiannon Hopley's Store
18 results
Filter