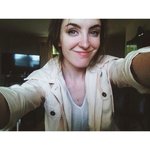 Rian Beckmyer
Hi. I'm a 20 yr old photographer based out in Seattle, Washington. I enjoy the little things in life and capturing the candid moments that pop up in life. I'm a big fan of coffee and cupcakes. I'm a full time dreamer and just trying to get my work noticed. and at flickr.com/ri-monster Thanks for stopping by! Rian Beckmyer joined Society6 on October 16, 2012
More
Hi. I'm a 20 yr old photographer based out in Seattle, Washington. I enjoy the little things in life and capturing the candid moments that pop up in life. I'm a big fan of coffee and cupcakes. I'm a full time dreamer and just trying to get my work noticed.
and at
flickr.com/ri-monster
Thanks for stopping by!
Rian Beckmyer joined Society6 on October 16, 2012.
Rian Beckmyer's Store
2 result
Filter