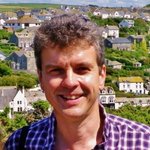 Richard Brookes
Fortunate to live in beautiful rolling countryside on the border of North Devon & Cornwall near to some of the most breathtaking coastline anywhere. The stunning natural beauty of the area, which changes with the light, seasons and coastal climate, is constantly inspiring. There is so much history here too with human occupation spanning millennia. A photographer's dream. Consequently many of my images are from this area. Most images I take are unplanned. I take what inspires me whilst exploring. I particularly enjoy sharing images I have taken whilst exploring less accessible or less well known locations. I may try unusual viewpoints, occasionally manipulation. Many thanks to those that have purchased my work and also for your many generous and lovely comments. It means a lot and is greatly appreciated. If my images hold your attention, lift your spirit, make you ask questions or fire your imagination and your wish to explore then it is more than enough reward...... although you can buy prints too! ;) All images by & copyright Richard Brookes. Find me on other social media: (Fine Art America) Pixels - My Portfolio / Gallery http://richard-brookes.pixels.com/ Twitter (my images) https://twitter.com/RTWBart Twitter (prints & products with my designs) https://twitter.com/RB4Design Facebook photography page https://www.facebook.com/RTWBart Redbubble http://www.redbubble.com/people/rtwbart Pinterest https://uk.pinterest.com/rtwbart/ Google+ https://plus.google.com/u/0/+RichardBrookesPhotography/posts Cafepress: http://www.cafepress.co.uk/profile/136394554 Clickasnap: https://www.clickasnap.com/rtwbart I am also the owner of the holiday cottage business www.westdownhouse which has sculpture gardens and gallery with exhibits by local artists. Richard Brookes joined Society6 on June 9, 2015
More
Fortunate to live in beautiful rolling countryside on the border of North Devon & Cornwall near to some of the most breathtaking coastline anywhere. The stunning natural beauty of the area, which changes with the light, seasons and coastal climate, is constantly inspiring. There is so much history here too with human occupation spanning millennia. A photographer's dream. Consequently many of my images are from this area.
Most images I take are unplanned. I take what inspires me whilst exploring. I particularly enjoy sharing images I have taken whilst exploring less accessible or less well known locations. I may try unusual viewpoints, occasionally manipulation. Many thanks to those that have purchased my work and also for your many generous and lovely comments. It means a lot and is greatly appreciated. If my images hold your attention, lift your spirit, make you ask questions or fire your imagination and your wish to explore then it is more than enough reward...... although you can buy prints too! ;)
All images by & copyright Richard Brookes.
Find me on other social media:
(Fine Art America) Pixels - My Portfolio / Gallery http://richard-brookes.pixels.com/
Twitter (my images) https://twitter.com/RTWBart
Twitter (prints & products with my designs) https://twitter.com/RB4Design
Facebook photography page https://www.facebook.com/RTWBart
Redbubble http://www.redbubble.com/people/rtwbart
Pinterest https://uk.pinterest.com/rtwbart/
Google+ https://plus.google.com/u/0/+RichardBrookesPhotography/posts
Cafepress: http://www.cafepress.co.uk/profile/136394554
Clickasnap: https://www.clickasnap.com/rtwbart
I am also the owner of the holiday cottage business www.westdownhouse which has sculpture gardens and gallery with exhibits by local artists.
Richard Brookes joined Society6 on June 9, 2015.