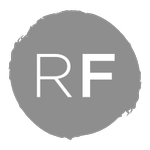 Richard Fox
I am an Illustrator, Designer and Maker of Fine Artifacts.
My work is mostly hand made but occasionally it falls onto the scanner and spruces itself up in Photoshop. I pride myself on my attention to small details that go unseen and also my extensive collection of mechanical pencils, old boxes and books.
http://cargocollective.com/richardtfox
Read more
Richard Fox's Store
Filter
9e23fcc4-cb1e-4d47-94c8-a3ad4167fb20

Popular

d34cae8a-2233-465c-8cf9-e9ce253ba832

All
You are currently on society6.com.