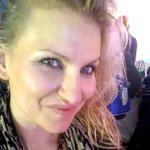 RigulioGraakArt
Rigulio Graak is a Classically Educated Award Winning Visual Artist exhibiting internationally. Her works cross borders somewhat from artistic film productions to mixed media fine arts. Graak focus on the ideas behind fundamental human experiences and aspects of consciousness while often exploring the life and purpose of being. Find out more at www.LoveGraak.com RigulioGraakArt joined Society6 on November 16, 2016
More
Rigulio Graak is a Classically Educated Award Winning Visual Artist exhibiting internationally.
Her works cross borders somewhat from artistic film productions to mixed media fine arts.
Graak focus on the ideas behind fundamental human experiences and aspects of consciousness while often exploring the life and purpose of being.
Find out more at
www.LoveGraak.com
RigulioGraakArt joined Society6 on November 16, 2016.