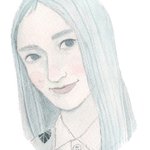 Risahhh
Hey, thanks for stopping by. My name is Risa and I am an artist who mainly draws girls and creatures. You can see more of my work on my website. If you are interested in buying the original artwork, feel free to contact me! http://risahugo.com/ Risahhh joined Society6 on October 30, 2012
More
Hey, thanks for stopping by. My name is Risa and I am an artist who mainly draws girls and creatures. You can see more of my work on my website. If you are interested in buying the original artwork, feel free to contact me!
http://risahugo.com/
Risahhh joined Society6 on October 30, 2012.
Framed Prints by Risahhh
9 result
Filter