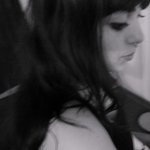 River Rabbit
Fiercely competitive, growing constantly. Art is my greatest passion, and my current goal is to build my arsenal of art skills and get a tattoo apprenticeship. Mixed media is my specialty, all unique to the individual work. This can include a mix of markers, water-colour, coloured pencils, graphite, and ink pens. I'm constantly expanded the mediums I work in, and dipping my toes in different pools. My drawing are my children. The main theme of my work is a dystopian dreamscape and a cast of unconnected female characters. Mutation, connection with animals, and sexuality are all common threads. I'm inspired my women, animals, and nature. River Rabbit joined Society6 on March 12, 2014
More
Fiercely competitive, growing constantly.
Art is my greatest passion, and my current goal is to build my arsenal of art skills and get a tattoo apprenticeship. Mixed media is my specialty, all unique to the individual work. This can include a mix of markers, water-colour, coloured pencils, graphite, and ink pens. I'm constantly expanded the mediums I work in, and dipping my toes in different pools.
My drawing are my children. The main theme of my work is a dystopian dreamscape and a cast of unconnected female characters. Mutation, connection with animals, and sexuality are all common threads. I'm inspired my women, animals, and nature.
River Rabbit joined Society6 on March 12, 2014.