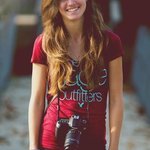 Rebekah Maitland Photography
Rebekah Maitland is an avid adventurer and freelance photographer from Vancouver, BC. She is a passionate skier, mountain biker, rock climber, surfer, and backpacker. She feels most at home in remote locations, with sand in her hair, mud in her teeth, or the wind in her face. A daughter of the wild and filled with wanderlust, she is game for any sort of adventure; always in the company of a camera or two. Website: www.rebekahmaitland.com Blog: www.wanderindeviant.wordpress.com Twitter: @wanderindeviant Rebekah Maitland Photography joined Society6 on October 5, 2015
More
Rebekah Maitland is an avid adventurer and freelance photographer from Vancouver, BC. She is a passionate skier, mountain biker, rock climber, surfer, and backpacker. She feels most at home in remote locations, with sand in her hair, mud in her teeth, or the wind in her face. A daughter of the wild and filled with wanderlust, she is game for any sort of adventure; always in the company of a camera or two.
Website: www.rebekahmaitland.com Blog: www.wanderindeviant.wordpress.com Twitter: @wanderindeviant
Rebekah Maitland Photography joined Society6 on October 5, 2015.